Yeka Moringa & Green Magic Herbal Hair Oil (1000ml)
India's Very FIRST MORINGA HAIR OIL!
GREENS IN YOUR HAIR OIL???
Yes, you read it right! We are delighted to share with you that YEKA is the pioneer in introducing Greens in Hair Oil. Our Native Greens are truly a treasure trove for your Hair! YEKA – A Deep Nourishing Herbal Hair Oil with 6 Miraculous Organic Farm Fresh Greens blended with Cold Pressed Sesame Oil & Virgin Coconut Oil gives your hair the strength and sheen. Every ingredient is prudently selected from various Siddha, Ayurveda scripts &    western texts.
The Iron in Moringa Brings Oxygen to your Hair roots; Its Zinc content stimulates Hair Growth; The essential amino acids in Moringa build Healthy Hair strands and its Omega 3s nourishes your Hair.
This item:
Yeka Moringa & Green Magic Herbal Hair Oil (1000ml)
Introducing YEKA Moringa Hair Oil – India's Very FIRST MORINGA HAIR OIL! This Hair Oil is Made with the Goodness of 27 Natural Ingredients Including Moringa and 5 other Farm-Fresh Organic Greens.
Unlike Other Products in the Market YEKA does not use readymade extracts from the market & Ensures that Every Drop of this Hair oil is made from scratch with love and care.
Every Ingredient Is carefully selected to provide maximum benefits to your hair.
Procured Freshly From The Farms It Is Then Cleaned & Processed For Over 72 Hours !!
Yes It is A Laborious Process Involving More Time , Efforts & Man Kind But We Don't Compromise on it as We Believe In Giving 100% Traditional & Authentic Product.
And That's The Reason It Is So Miraculous In Giving Results & Has Over 1 Lakh + Happy Customers Across India
This Oil is perfect for you if you have any one of the below Concerns.:
HAIR REGROWTH/ BALDNESS TREATMENT
Whether It Is Male/Female Pattern Baldness, You really really don't need a painful Hair Transplant or the harsh Minoxidil Treatments. You just Need this Moringa Magic with a little patience and a Healthy Diet!
While The Market Is Flooded With Hair Oils, Promising The Same Results, Here's Why Say YEKA IS UNIQUE & EFFECTIVE.
Moringa Is Loaded With 92 Essential Nutrients & Is A Revolutionary Ingredient In Promoting Hair Regrowth Even In Bald Spots.
Amaranthus – Strengthens the Hair follicles and helps for hair regrowth.
Vallarai Keerai (Brahmi Leaves) , Ponnankanni Keerai , Mudakathaan Keerai
These Fresh Green Leaves Are An Excellent Booster To Hair Growth !
Shallots – Suphur in Shallots Not Only Reduces Hair Loss But Also Promotes Hair Growth
Yes , This Way Every Ingredient Is Carefully Picked & Processed!
On Using This Oil Regularly, You Will Start Seeing The Miraculous Results In Just 90 Days.
Everyday Apply Few Drops Of The Oil On Scalp especially on Bald Spots & Give a Gentle Massage.
Weekly Thrice Apply Generous Amount Of Our Yeka Hair Oil , Give Good Massage and Leave Overnight For Better Results. Wash Off With Mild or Herbal Shampoos in the Next Day Morning.
Following This Routine Here is a genuine transformation. You Can Check 1000+ Transformations on Our Instagram Page under #yekareviews – Click Here !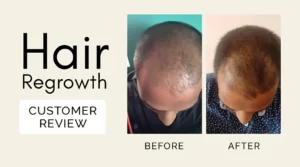 HAIRFALL CONTROL:
If you're tired of counting those precious hair strands on the floor, then here is a Miraculous Challenge put forth to you. Regular Yeka Oil usage + a Regular Sleeping Pattern is going to make that magic happen:
DANDRUFF :
3 Quick Steps and you are just going to kick out dandruff off Your Scalp
— Oil Your Scalp with Yeka Moringa Hair Oil and wash your hair thrice a Week
Wash your Pillow Cover after every hair wash
Wash your Towel & Comb Daily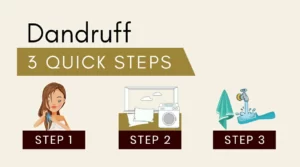 Pre-Mature Greying
Let's bid a Final Good-Bye To The Grey Hair & Premature Greying. Regular application of Yeka Moringa Hair oil works deep inside your hair follicles and promotes new thick black hair growth.
And Finally, if you ask us how is it all possible with just One Single Oil, the answer to it lies in its Miraculous Ingredients. Have you heard your Mommies and Grannies nagging you to Take Green Vegetables regularly in Your Diet.. Yes I mean those Fresh Green Leaves ( Keerai / Kale )..And obviously, you would know its nutrient value.. Astonished with its Benefits and Nutrient Profile we have heard it in our Oil Too….
.
Yes You Heard It Right!!!! MORINGA (The Real Drumstick Leaves in Your Hair Oil )
Yeka Moringa Magic Herbal Hairoil
Usage Instructions:
1. Moderate Hair fall:
Use weekly thrice before hair wash. Apply on
scalp and leave for a minimum of 1 hour and wash off. Slowly increase the duration to overnight for better results.
2. Heavy Hair fall: Apply a few drops of the oil every day on your scalp. Weekly thrice use it is massage oil and give a gentle massage from scalp to ends and wash the Hair.
General Instructions:
Caution: If the customer has a cold body, they can start using the hair oil just for 10 minutes before hair wash and slowly increase the duration.
The causes of hair fall may be Hormonal Changes/Change of Place / Change of Water
Stress Kindly control the stress level and stay relaxed
Eat lots of veggies and fruits Take Amla or Amla powder daily. Take fresh curry leaves daily
Yes , Ditch your all other Hair Care Products when your Grab our YEKA Moringa Hair Oil !
Gives Irresistible softness to your Hair.
The Extra Penetrating Oil Promotes HAIR GROWTH
It helps in reducing HAIR FALL.
Intense Repair Therapy aids in Hair Re-Growth in BALD AREAS.
It prevents PREMATURE GRAYING of Hair & darkens your Hair.
Instantly smoothes and tames your frizzy Hair.
Combats Dandruff, Lice & other Hair Related Infections
It controls sleeplessness.
Is it suitable for all hair types?
It is suitable for (All Hair Types) including colored and chemically treated hair.
Can men and women use this?
Yes, men and women above age 5 yrs can use this.
| | |
| --- | --- |
| Weight | 1000 g |
| Weight | 1000ml |
Save

16.7%

Save

₹

100.00

Only

₹

499.00

Rated 4.80 out of 5

₹

599.00